The Bodis Group has been working with a wide variety of clients, for more than 37 years, to help protect their roofing assets. We have managed several thousand projects covering several million square feet of roof area. Our experience ranges from corporations and schools to healthcare facilities and condominium associations.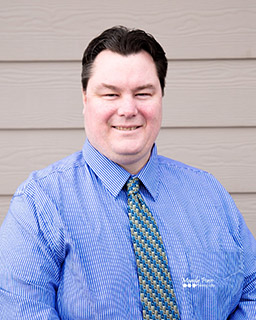 Terry Schilken - CIT - President - worked as a aeronautical information specialist/cartographic at Boeing/Jeppesen before joining Bodis Group Inc. in 2010. Terry is directly involved in all roof projects, marketing, sales and client development for the company.
Dale Strutt - Dale has worked as a building enclosure consultant for over 20 years specializing in roofing and waterproofing. Prior to consulting, he has worked in the roofing and construction industry for several years. Dale's broad-based building enclosure experience includes condition assessments, investigation of water intrusion and system failures, design and development of construction documents for replacement and repairs, peer reviews, and construction observation services of roofing, waterproofing and exterior wall systems. Dale is a registered roof consultant (RRC), registered waterproofing consultant (RWC) and registered roof observer (RRO) with the International Institute of Building Enclosure Consultants (IIBEC, formerly RCI, Inc).
Ray Bodis - Founder - has worked in the roofing industry for 45 years as a sales tech, roofing contractor estimator and roofing consultant. Ray formed Bodis Group Inc. 31 years ago. &nbspAfter a long career Ray is now happily retired and enjoying his much-deserved time off.
Chrissy Schilken - Office Manager - worked as a teacher for 16 years before joining Bodis Group Inc. in 2017. Chrissy handles all daily office administration, invoicing/book keeping and scheduling.
In good or bad economic periods owners, asset managers and facilities coordinators have to control roof expenditures by achieving the maximum roof service life at the least possible cost. At Bodis Group Inc. we protect the client's roof investment with pro-active roof services to extend the roof's waterproofing life cycle.
We conduct roof audits and perform project management for both large and small scale roof replacement and re-roofing. We are experienced in a variety of roof types including BUR, single-ply, foam, inverted, garden, asphalt shingles, concrete tile, metal, and wood shake. Click here to learn more about the roof types and the services that we provide.